Design
Welcome to our design page. We would like to briefly describe the design process to you. Please review our gallery to view the projects that we have created. The most important element to the success of these projects was the design and planning stages.
Step 1: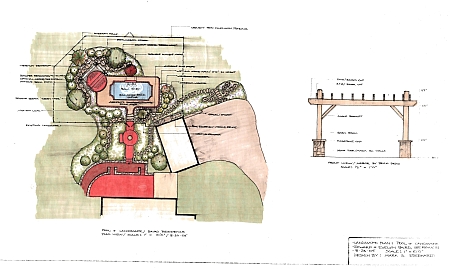 Getting to know you: We start with a visit to your residence or site. The first visit is all about us listening to you and what you are looking for. It is important that you share your vision or dreams with us at that point. We will ask questions to get a feeling for your long and short-term goals. We will also determine a sense of style that compliments your residence, personality or property. We will generally walk the property to get a feel for setting, topography, environment, problems and other general elements that factor into the eventual success of your landscape. Dream big or small, whether it's a pool and cabana, fireplace and patio, outdoor kitchen, screen and foundation plantings, perennial gardens, outdoor lighting, etc. the sky is the limit.
We will ask that you share any existing site plans that you may have. Any existing plans will help speed up the design process and provide us with some of the useful information we need to produce the plan. If there aren't any existing plans, we can provide that service to you.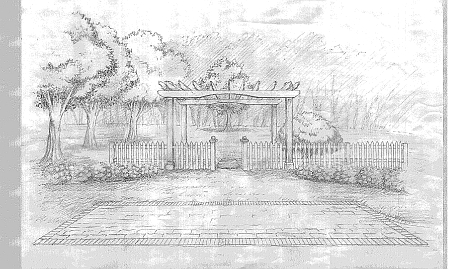 Step 2:
Proposal: We will generate a design proposal based our meeting and on the knowledge that we have gained from our site visit. The proposal will cover all the design services needed to produce a comprehensive plan that addresses all your landscape needs, both short and long term. Design intent, costing, payment terms and scope of work are included in the design proposal. We strive to turn around the design proposal within a business week. Once the contract is signed and a deposit is received we start the design process.
Step 3: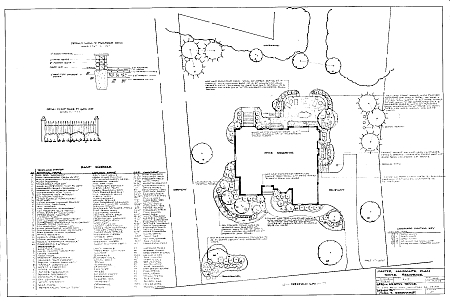 Landscape Design: We start with a site visit for the purpose of creating a site analysis. We will measure as needed (based on the availability of existing site plans), photograph, determine features of the property (drainage patterns, topography, environment, exposure etc.) and generally get to know your property. This may take more than one visit.
Concept: At that point we will create a conceptual plan of the landscape areas. This is a general plan that starts to mold the overall landscape. Sometimes, we will give you several options to consider. This plan is then presented to you and discussed in detail. Your feedback is welcomed and crucial at this juncture. We will also start to ballpark costs for different elements so that an overall budget can be established.
Final Plan: Based on your feedback and the discussions from our conceptual presentation and meeting, a final plan is then produced. The plan will take into account all the design elements from the original proposal. The final plan is done in 'plan view' and developed so that it can be used for the implementation of any of the elements within. A detailed plant schedule is included as well as notations for any construction, lighting or any other landscape elements. The plan is presented to you at that point. We offer both hand rendered and CAD drawings. The hand renderings are typically scanned to a pdf file. At this point you are in possession of a landscape plan that can be implemented at your discretion and as budget allows.
Optional Services: We also offer hand rendered or computer generated 3-d perspectives of any element requested by the client. This service help envision the final product prior to it's construction.
Typically, plans are generated in black and white. Color renderings are also available at an additional cost.
Project Management Services
As we reach the completion of the landscape plan, the question arises, 'how can we do this project'. Well, the answer is quite simple and we are very happy to provide expert and professional project management in order to accomplish the objectives set out in the landscape design.
Typically, landscape plans are phased for installation over time. We can prioritize which areas are priority and address them for installation at this time. Of course, we can also do the whole project if desired. Working together with you, we will establish a budget and start the costing process.
We develop construction documentation and develop an overall 'scope of work'. This is used to provide costing for the project as well as providing specifications to build and produce the project. Working together with you, we will select the appropriate vendors for the project. We have an excellent network of specific vendors, which we have carefully selected over many years of landscape design/build projects. Barneston Hill also provides many in-house capabilities for elements of the project. An installation contract complete with detailed itemized costing is produced and presented to you.
Once approved, we jump into the project. Very often, permits are required. We will run point for that process and deal with the townships and municipalities in order to acquire the necessary permits. There may be other requirements, based on the scope of the project, which will be addressed as well (engineered drawings, surveys etc).
At that point we will schedule, supervise and orchestrate the project. We secure the vendors and schedule them in a logistical order. Our design staff will be on site at crucial points in the project to provide layout, problem solving, answers and guidance. If necessary, we schedule production meetings with vendors and clients to make sure that all parties are on the same page. The primary goal is to provide quality assurance and make sure the project stays on schedule. Our goal is that any given project is implemented in a professional and timely manner and fulfills and exceeds the vision provided by the landscape design and plan.
During the project, interaction between the client and Barneston Hill is crucial. We will keep you abreast of the project and meet with you at predetermined times. Our goal is to keep you involved, but let us take care of the details so that you can go on with your busy life and be assured that your project proceeds properly and professionally.
All payments are handled by Barneston Hill. A payment schedule is included in the installation contract and agreed upon. Our goal is to establish the budget upfront and agree to acceptable payment terms on both ends.
We look forward to helping you realize your landscape dreams and making the process fun and exciting to you.